There is a way to get your product out quickly and making money now!
What if there was a fool-proof step by step process to get a working product in front of customers, test it, iterate a little, get some real traction? Would that make a difference?
Imagine making serious progress on your user acquisition, your value proposition, and your conversion rate.
Imagine having a working functional product that's good enough to prove your idea has real merit.
Imagine making sales.
Wouldn't that feel great?
Minimal Viable Product in 12 Weeks
Over the course of 12 weeks, you will progress through the step-by-step process, orginally developed at Neo Innovation, and that is now used at high-end web development shops like Pivotal Labs and Carbon Five, product teams at Adobe, Macy's, and Toyota, and other corporate innovators, as well as hundreds of successful startups.
We'll go through all of the following steps together:
Vision, Goals, and Assumptions
Customer Problems
Solution Tests
Value Propositions and Channels
Financial Modeling
Automation
Supply and Inventory
User Activation
Pricing Experiments
User Retention
Referral and Virality
Kill, Pivot, or Persevere
And you won't just get a product out of it.
You'll pick up a lot of value technical skills along the way. When you're done, you should have a product online that is generating revenue and validating your idea. And if you don't, you'll have learned enough to try the whole thing again yourself.
Let's talk about your project.
I am happy to get on the phone with you and talk through your idea. The first 30-minute call is always free. Even if we don't work together, there is a good chance I can give you some valuable feedback in the first 15 minutes of our conversation. There's certainly no risk in that!
What people are saying...
"Sam's method focused us on what matters: our users. His mindful, holistic approach unveiled all the forms of value our product unlocked, and how to look at each user and their respective desires both individually and in concert with the broader ecosystem. Chock-full of insights, you'll see your product in a new way within hours of working with Sam."
—Justin Shafer, Founder/CEO at SunBanc
"Sam came in as our consultant CTO, and worked closely with myself as well as our marketing, PR and software engineers to hep redefine our goals, and set in motion a lean and actionable user acquisition strategy with measurable metrics. Coming from a non tech savvy person, Sam is always able to clearly communicate how each piece of the tech puzzle fits together and simply explains the pros and cons of various strategy scenarios. Sam always listens before he speaks and never comes to the table with preconceived notions for new ideas. MyloWrites continues to use Sam's as a consultant as we grow and strategize for the future."
—Mya Dunlop, Founder/CEO at MyloWrites.com
"Sam is a perfect balance of engineering talent and product/business management. His background and experience give him the unique ability to consult at a high-level, and roll-up his sleeves and write code in the same day. When I need a technical co-founder to help develop and launch a new business Sam will be my first call."
—Jonathan Irwin, Associate Director at Pivotal Labs
"Sam is an accomplished, systems thinker with deep engineering experience. This is a rare combination in that he can not only help with the technical aspects, but also step back and understand the value dynamics and constraints. I had been wanting to work with Sam ever since I met him at Lean Startup Circle in SF years ago. I thoroughly enjoyed my time with Sam at Neo, and would recommend him to anyone needing a blend of value, engineering and systems advice."
—David Bland, Founder/CEO at Precoil
"As technical founder of a fast-growing start-up company, I have a lot to thank Sam McAfee for. He helped me get started in software by seeing my potential and hiring me for my first real development work. I quickly rose to project management under his mentorship, learning a great deal from him about everything from software engineering, to leading and managing, to the subtle human side of working with clients. Were it not for Sam, I'm not sure I'd be in the fantastic position I am today. "
—Aaron Maxwell, Instructor at NewCircle
Who am I, anyway?
I am an experienced technology and product leader based in Oakland CA. I have been working in technology innovation in Silicon Valley since the first "dot­com boom" in 2000. I combine strong engineering capability, team and organizational leadership skills, and a keen business acumen with a laser­like focus on core product development principles from leading product development methodologies like Agile and the Lean Startup.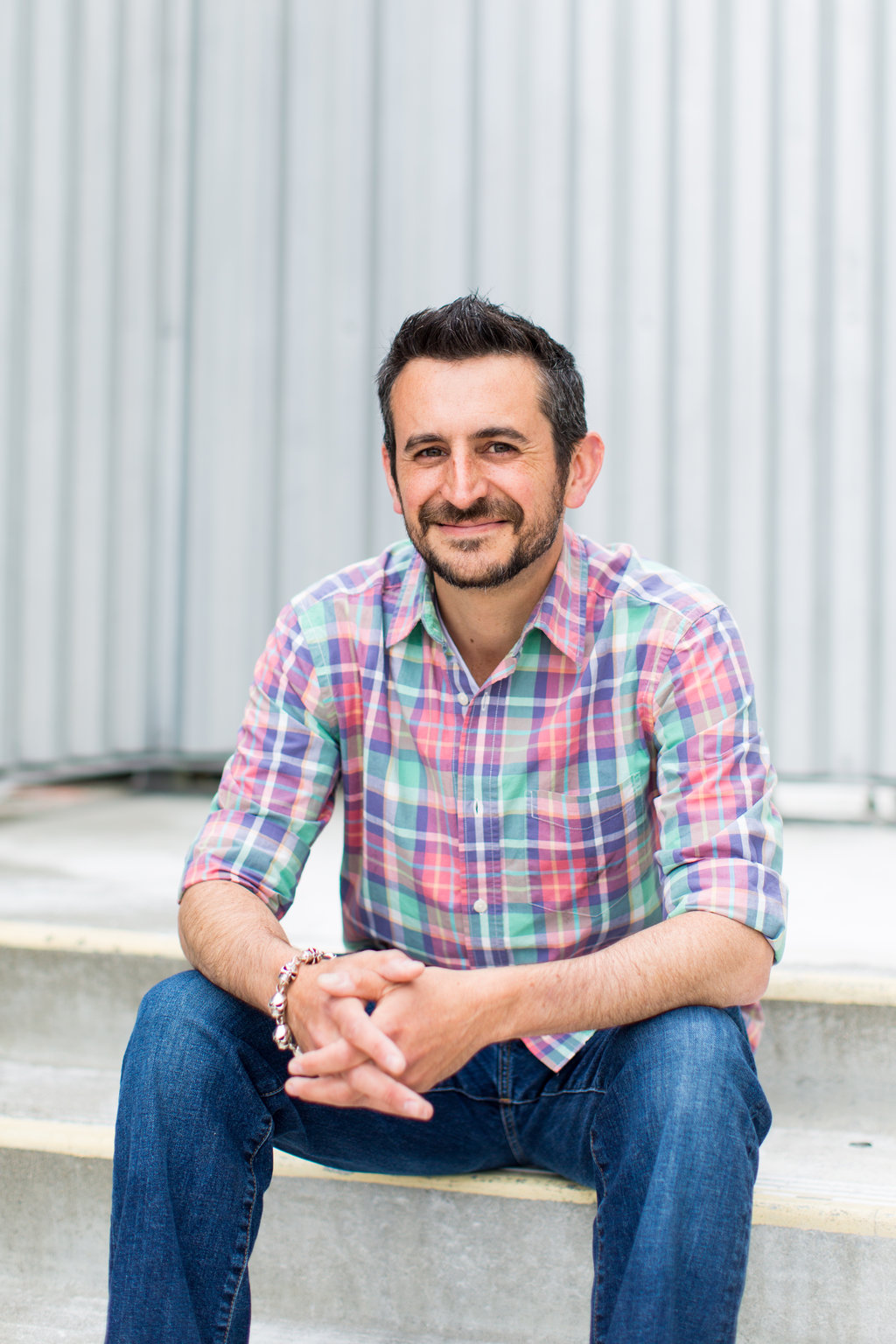 I am also a regular speaker at product and technology conferences, and regularly gives public workshops on technology and product topics. Speaking engagements include QCon NY and SF, the Lean Startup Conference, and Lean Kanban North America. I am a frequent speaker for the startup training programs at Product School, Galvanize and InnoWest. My talks are available on Slide Share.